News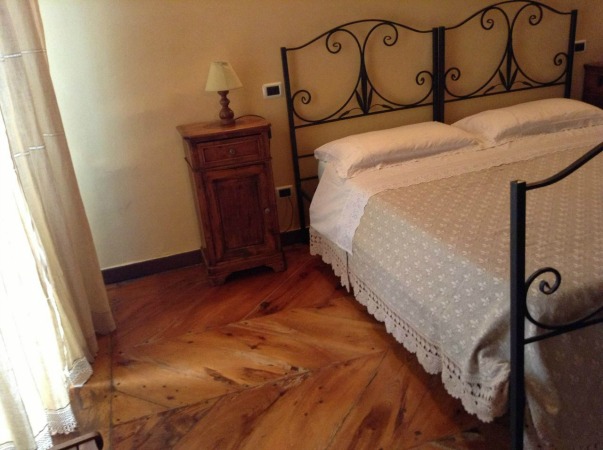 Alessi B&B , centro di Perugia
09-08-2017
Se vieni a Perugia per turismo, studio, lavoro... Scegli di soggiornare nel bed and breakfast Alessi: troverai un ambiente confortevole e cordiale, una sistemazione all'interno di un bel palazzo rinascimentale, in confortevoli camere. Tutto nel cuore della città antica.
Connessione internet wi fi illimitata, uso lavatrice, informazioni turistiche e su eventi della città e ancora...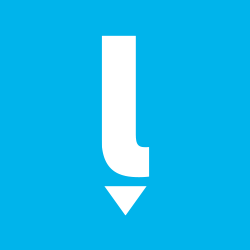 my guest in July, from British Columbia, wrote:
02-12-2013
Anna Maria was very friendly and spoke excellent English. We didn't get the place listed for this review with AirBnB because it was booked but she gave us the "Bufalo" property listing (under other listings from the same person) which was a really authentic Italian medieval apartment. The rooms were huge and the ceiling was painted and we felt the goosebumps of possible ghosts in the closet. The place was big enough for a family and we had it for a couple days really adding a special highlight to our trip.

The location was fantastic, we walked everywhere and really enjoyed being so close to all the historic attractions. Perugia is worth visiting and staying at one of Anna's apartments will only make your trip more interesting.

Luglio 2013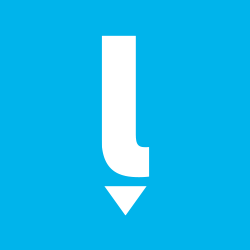 Tripadvisor Review
29-11-2013
What a wonderful experience my sister & I had during our recent trip here during Umbria Jazz. Located right in the middle of the art district, everything is in easy walking distance....Favorites are Il Gufo (local Umbrian delicious food! great wait-staff!) and Grom (best of all gelaterias). Best meal was at La Taverna, also just a walk a way. ANd the best music ever at Umbria Jazz. The best part of this B & B is Anna, the owner, who went out of her way to greet us, make sure we were comfortable, and even gave us a lift to the train station (since my sister over-bought heavy purchases- ceramics from Deruta-to fill 2 suitcases) She is delightful and the apartment charming, in a perfect location! Grazie Anna!!!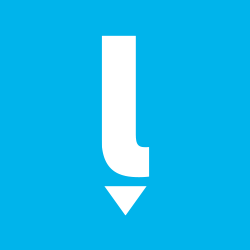 Recensione Tripadvisor
29-11-2013
My family had a very sucessful stay at Anna's place in Via del Bufalo in Perugia for two weeks this July while my son attended the Berklee Jazz Clinics. Getting into the old part of Pergugia is a challenge with suitcases but Anna met us below the city walls, showed us where to park and then in her little car packed with our things and us, dropped us off as close as possible to the apartment. It was then no more than a minute's walk to the front door. (If you arrive by bus or train or use one of the main car parks to the south of the city, you have no choice but to use a series of escalators which bring you up through the foundations of the city to Piazza Italia, and again the apartment is a short walk from there. This is very much worth mentioning, as certainly in a family sized car, the roads are simply too narrow to get through and many are only open to residents at certain times of the day.)

Via del Bufalo is a haven of quiet yet is just a minute's walk to the main piazzas where most of the activity in the old town is happening. As you walk north into the old town along Via Luigi Bonzani, a shady cool throughfare, which has at least two chocolate shops, a couple of cafes and icecream shops as well as jewelery/gift/clothing shops and a restaurant along it, Via del Bufalo drops down to your left, and the apartment is in a neat building in front of you as the street opens into a charming little courtyard. Inspite of there being commercial activity within a minute's walk of the front door, we were never disturbed by noise. The apartment is remarkably cool and quiet. Every now and again we would hear some music floating over the roof tops to us from the music school where our son was playing, (a 5 minute walk) and even at night when the concerts were full on, we could hardly hear them or the crowds, which is fortunate as some go quite late. In our whole stay we were never disturbed by the city's noise.

Although the apartment is on the ground floor, the two large bedrooms (with copious linens and towels) have lovely views through elegant windows over the long roof of what I think was a monastry at one point. From the living room window the view is of archways, geraniums on balconies and a pretty winding side street. I never had a moment's worry about security.

The building itself is clearly very old, with some gothic arched windows now filled in on the inside, but still evident on the rear outside walls. The apartment itself is full of character, with antique furniture and original fittings everywhere, an old herringbone wooden parquet and terracotta tiled floors, barrel vaulted ceilings, tall shuttered windows and a lovely quiet, sleepy atmosphere. I was delighted because my daughter and I needed a place to read and rest after a long journey, and it was perfect.

The bathrooms, (one with a bath, the other with a shower) and kitchen, while small and not super modern, worked well for 4 of us. The cooker top takes some getting used to, and while I wouldn't attempt a three course dinner, it was fine. Anna worries about the electrics, which I know from experience can often be a headache in old buildings in Italy, but we never had a problem, with plenty of hotwater whenever we needed it. The internet signal in the apartment is wireless and strong and we always had celphone coverage.

I had some car difficulties on a Friday evening during our stay and Anna could not have been more helpful and suportive, coming to find me, and not leaving my side until she knew we were mobile again. She was also full of ideas of places to go and what to see in the city, and I felt she was available if I needed anything at all.

If you are looking for a charming, peaceful old-world place to stay in the old town of Perugia, with easy access, and great on-site back up, I would highly recommend the apartment at Via del Bufalo to you.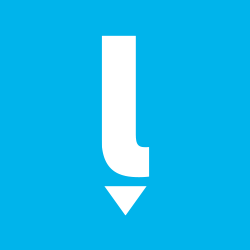 Recensine Tripadvisor
29-11-2013
Ho soggiornato 4 giorni con la mia ragazza e una coppia di amici con i loro figli. Esperienza fantastica vista la centralità della casa, unica pecca sono i parcheggi...essendo il centro storico ztl le auto vanno messe nei numerosi parcheggi a pagamento e distanti dal centro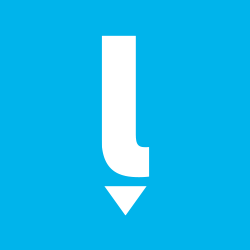 Rmantico soggiorno
29-11-2013
Siamo stati in questa struttura per 5 giorni in occasione del nostro anniversario di matrimonio (30 anni) e dobbiamo dire che abbiamo trovato la casa ideale, situata nel cuore della città e quindi abbiamo visitato tutto il Centro storico a piedi senza dover prendere la macchina. .
La posizione è centralissima ma tranquilla e silenziosa, soprattutto la notte! Le camere sono ampie e luminose, nonostante l'appartamento sia situato al piano terra. L'atmosfera che si percepisce qui è come quella di altri tempi.

Da consigliare assolutamente per chi vuole stare in centro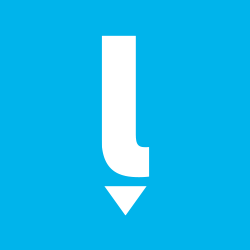 Appartamento in ottima posizione cuore di Perugia
29-11-2013
Ho soggiornato in questo appartamento con un amico nel maggio del 2012. La proprietaria, Anna, parla e scrive in inglese, quindi la comunicazione non è stata un problema, ed è stata ben felice di organizzare un incontro per farci entrare nell'appartamento. Di quest'ultimo sono notevoli le dimensioni (ci sono due camere da letto molto spaziose, una delle quali ha il bagno annesso) e una grande sala da pranzo con divano e tavolo, un secondo bagno e la cucina. Alcune sere abbiamo mangiato in casa e pur essendoci un buon piano cottura non si potevano usare contemporaneamente tutti i fornelli. Si tratta di una lieve scomodità. Anche se l'appartamento è molto confortevole e sorprendentemente silenzioso per essere così centrale, i mobili e gli elettrodomestici non sono nuovi (anche se per noi non si è trattato affatto di un problema, dato che eravamo quasi sempre fuori casa). Piazza Italia si trova a soli cinque minuti a piedi, e tutto il centro storico è facilmente raggiungibile. Il servizio autobus principale e le "scale mobili" anch'esse molto vicine, e comode se si vuole raggiungere la stazione ferroviaria di Perugia per andare ad Assisi o in qualche altra città importante nelle vicinanze. A meno che non stiate cercando per una sistemazione con mobili ed elettrodomestici nuovi di zecca, vi raccomanderei caldamente questo appartamente. Si trova in un posto tranquillissimo ed estremamente centrale, vicinissimo alla piazza principale, Piazza Italia.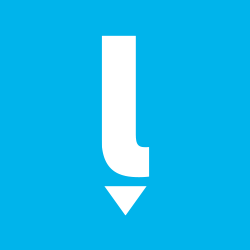 Recensioni da Tripadvisor
29-11-2013
This apartment is very spacious and very historic. Everything is very clean and it comes with two full baths and two full bedrooms; both with kingsized beds. The kitchen contains everything that is necessary and there is plenty of hot water. The owner is extremely accommodating and I would highly recommend this apartment. Its location is very close to the centre of Town and within walking distance to the University and many historic sites. I would not hesitate to stay there again should I travel to Perugia.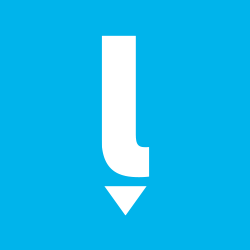 Recensioni appartamento Bufalo
29-11-2013
We stayed in this apartment for a month in august and found it to be comfortable and well located. Our landlady Anna was a great help and had fitted out the apartment with everything you could need. The apartment was full of character and was right in the center of the historical centre of town. It was walking distance to just about everything. The other bonus to this apartment was that it was on the ground floor and was easily accessible with suitcases. We loved staying here and it felt like home to us by the end of the month. I should warn you that this apartment is not 5 star luxury but definitely comfortable and homely. We really enjoyed our stay here.